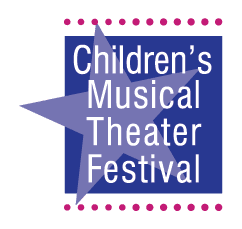 The Children's Musical Theater Festival is 9-day performance based theater program. Students cast in the Festival will have the opportunity to originate roles in new musical works by up-and-coming theater writers or new cut-down versions of established musicals. The CMTF program is open to students ages 8-19.
Students are split into two groups based on age. Each show will have 2 performances in an Off –Broadway state of the art theatre – Children's Musical Theater Festival is by audition only.
For Summer 2017 we are thrilled to continue our relationship with Theatrical Rights Worldwide (TRW), We will be workshopping new TRW titles for their school edition/Young@Part catalogue!
** Auditions for the 2017 festival have already taken place. The 2017 cast list has been announced. Replacement auditions will take place at a later date. If you are interested in submitting an audition for possible openings please email festival director Marc Tumminelli – Marc@BroadwayWorkshop.com
2017 FESTIVAL REHEARSAL DATES, TIMES & LOCATIONS
Festival Dates: Saturday July 8- Sunday July 16, 2017

Rehearsal Times:
10 a.m – 4:30 p.m – (SHOW 1) – Ages 8-13
10 a.m. – 5:00 p.m. (SHOW 2) – Ages 13-19 

Rehearsals take place at: Ripley Grier Studios (520 8th Ave) & New York Live Arts (219 West 19th St)
Performance take place at: NYC Off Broadway Theatre Venue – TBA 
2017 SHOW PERFORMANCE SCHEDULE 

GIANTS IN THE SKY
Music & Lyrics by Denver Casado
Book & Lyrics by Kerry Kazmierowicztrimm
This magical story explores the world of Giants who live above the clouds. Ever since they left Earth a long time ago, the Giants have made a life up above where their job is to keep the sky beautiful. They polish the stars, poke the clouds to let it rain and paint the sunsets. But there is one curious Giant who wonders what life is like on Earth, so she steals a key to the locked up "beanstalk" and embarks on an adventure down below! This show will be performed by students ages 8-13.
Performances:
Saturday July 15, 2017 @ 2PM
Sunday July 16, 2017 @ 1PM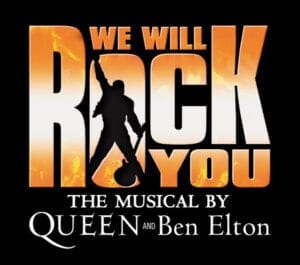 WE WILL ROCK YOU 
Story & Script by Ben Elton
Music & Lyrics by Queen
Featuring the hit songs of Queen, WE WILL ROCK YOU follows two revolutionaries as they try to save Rock in a post apocalyptic world. Featuring the songs "Another One Bites the Dust," "Bohemian Rhapsody," "Killer Queen," "We Will Rock You," "Somebody To Love," "We Are The Champions," "Don't Stop Me Now" and many more. This show will be performed by students ages 13-18.
Performances:
Saturday July 15, 2017 @ 8PM
Sunday July 16, 2017 @5PM
All performances take place at:
Baruch Performing Arts Center – 55 Lexington Ave @25th Street
Ticket info coming soon! 
For more information of the festival and the audition process visit our CMTF site www.CMTFNYC.com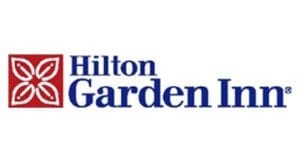 For students who are accepted into this program, we are thrilled to share with you our 2017 Hotel Partner – Hilton Garden Inn, located in the heart of the theatre district. A special rate has been created for our CMTF cast members and their families.
Hilton Garden Inn Times Square
790 Eighth Avenue, New York, New York, 10019, USA +1-212-581-7000