Broadway Workshop is thrilled to announce auditions and production info for our 2017 Fall Workshop pilot production of –EMMA: A Pop Musical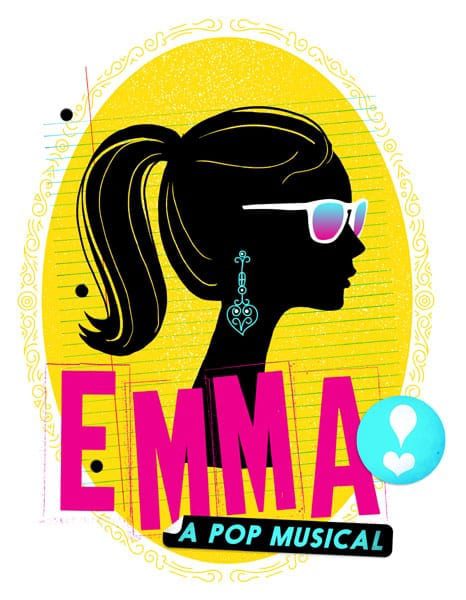 By ERIC PRICE
Adapted by MARC TUMMINELLI 
Emma, a "clueless" senior at Highbury Prep, is certain she knows what's best for her classmates' love lives, and is determined to find the perfect boyfriend for shy sophomore Harriet by the end of the school year. But will Emma's relentless matchmaking get in the way of finding her own happiness? Based on Jane Austen's classic novel, this sparkling new musical features the hit songs of legendary singing groups and iconic  singers like The Supremes, Katy Perry, Whitney Houston and Sara Bareilles. Some of the greatest pop hit are part of the EMMA score including: Chapel of Love, Roar, How Will I Know, Things I'll Never Say, King of Anything, You Can't Hurry Love, Girls Just Want To Have Fun, Heartbreaker, Stay, Brave and Unwritten. EMMA will feature one cast of student actors ages 13+ and will be presented in workshop style with full staging and minimal set and prop elements.
Broadway Workshop will present the pilot production of EMMA for Broadway Licensing/Playscripts inc. 
Presentations of this exciting new version of EMMA will take place on October 29th at The Manhattan Movement and Arts Center Off Broadway theatre.
Seeking: One cast of student actors between the ages of 13-19. Performers should have great musical theatre or pop voices and move well. We are looking to create a fun, diverse group of students to present this show. All levels are welcomed to audition. Please prepare 16-32 bars of an uptempo musical theatre or rock/pop song that shows off your voice and personality.
LIVE AUDITION/CALLBACK INFO:
Saturday September 9, 2017
10AM-4PM
Sunday September 10, 2017
Auditions 10AM-12PM
Callbacks 1PM-6PM
CLICK HERE TO SIGN UP FOR AN AUDITION APPOINTMENT 
AUDITION ONLINE:
Tell us your name, age and what song you are performing.
Perform a short musical theatre, pop or rock song (no more than 2 minutes) that shows off your personality and vocal ability.
You may sing a cappella, with a musical track or with live piano accompaniment. Please do not accompany yourself.
Upload video audition to YouYTube or Vimeo.
Online auditions will be accepted through

SEPTEMBER 5, 2017 
REHEARSAL SCHEDULE: 
Rehearsals for EMMA will take place on weekend afternoons starting Saturday September 30th.
Please note not all actors will be called for each rehearsal and we will do our best to work around your conflicts. *Friday 10/13 will be principals only.
| | |
| --- | --- |
| Saturday September 30 | 3pm-7pm |
| Sunday October 1 | 2pm-6pm |
| Saturday October 7 | 3pm-7pm |
| Sunday October 8 | 2pm-6pm |
| *Friday October 13 | 5pm-8pm |
| Saturday October 14 | 3pm-7pm |
| Sunday October 15 | 2pm-6pm |
| Saturday October 21 | 3pm-7pm |
| Sunday October 22 | 12pm-6pm |
| Saturday October 28 | 1pm-7pm |
| Sunday October 29 | 10am – Call |
REHEARSAL LOCATION:
All rehearsals will take place at Ripley Grier Studios – 520 8th Ave (16th Floor) – Between 36th/37th Street
PERFORMANCE INFO:
EMMA will have two presentations for executives at Broadway Licensing, other Industry Guests as well as family and friends.
SUNDAY OCTOBER 29, 2017
3PM & 7PM
All tickets $20
Manhattan Movement and Arts Center Theatre
248 West 60th Street – NYC
FEE:
This is a tuition-based program. There is NO fee to audition. The fee for those cast in the production is $495. All Broadway Workshop's productions are co-produced by PROJECT BROADWAY a 501(c)3 non-profit program dedicated to providing scholarship opportunities for students interested in theatre arts.  Full and partial scholarships are available for students who qualify through Project Broadway. Students seeking financial aid must fill out a scholarship form before auditions.
Past Workshop/Pilot Productions:
2017: We Will Rock You
2016: The Addams Family
2016: Changing Minds
2015: Spamalot
2015: All Shook Up
2014: Curtains
2013: Vote
2012: Like You Like It
2011: The Secret Garden
2010: The Little Mermaid