Each spring, Broadway Workshop along with Project Broadway present a lavish full scale Main Stage musical theatre production. We are thrilled to announce our 2017 Main Stage – PIPPIN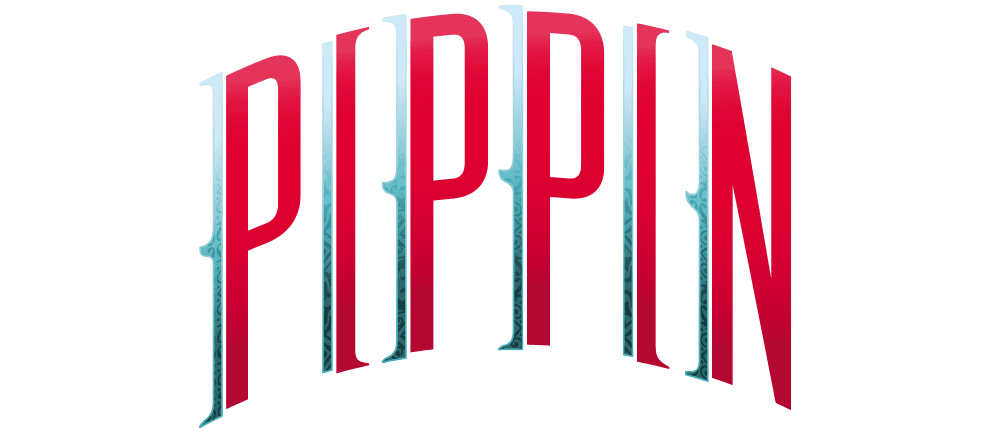 Book by  ROGER O. HIRSON        Music and Lyrics by  STEPHEN SCHWARTZ
Originally produced on the Broadway stage by Stuart Ostrow
Directed on the Broadway stage by Bob Fosse
Theo Ending Originally Conceived In 1998 By Mitch Sebastian
Direction by Marc Tumminelli
Choreography by  Casey Leigh Thompson
Musical Direction by Luke Williams
With an infectiously unforgettable score from the four-time Grammy winner, three-time Oscar winner and musical theatre giant, Stephen Schwartz (Wicked, Godspell, Children of Eden), Pippin tells the story of a young prince in search of the secret to true happiness and fulfillment. He seeks it in the glories of the battlefield, the temptations of the flesh and the intrigues of political power (after disposing of his father, King Charlemagne the Great). In the end, though, Pippin finds that happiness lies not in extraordinary endeavors, but rather in the unextraordinary moments that happen every day. Pippin's message is universal and will connect with audiences across the age spectrum. Broadway Workshop's production will mark the first NYC re-staging of the Tony Award Musical since the hit Broadway revival.
PIPPIN will take place MAY 5-7 at the off Broadway theatre venue – The Baruch Performing Arts Center.  Over the past 10 years, Broadway Workshop has produced some of the highest quality youth theatre available anywhere in the world.
Cast: 
Click the link below for the most updated cast list.
PIPPIN CAST LIST
Rehearsal/Performance Info:
Rehearsal begin Saturday March 5, 2017 in NYC. Not all actors are called for each rehearsal. PIPPIN REHEARSAL SCHEDULE.
Rehearsal Location: 
Ripley Grier Studios – 520 8th Ave – 16th Floor – NYC
Performances, Location & Tickets:
Friday May 5, 2017 – 8PM (Cast A)
Saturday May 6, 2017 – 8PM (Cast B)
Sunday May 7, 2017 – 1PM (Cast A) and 6PM (Cast B)
All seats $23 + Service Charge
Baruch Performing Arts Center – Rose Nagelberg Theater
55 Lexington Ave (Between Lexington and 3rd Ave)
All performances are SOLD OUT.
Email info@broadwayworkshop.com to be notified if additional tickets become available. Please be sure to include the date of the performance you are trying to attend and how many tickets you are looking for! 
ALL TICKET SALES ARE FINAL. Please be sure to check the date/time/cast list before purchasing tickets. For more information on who appears in Cast A and Cast B –  Click Here!

More Main Stage Info:
The Main Stage production is geared towards high school and college students ages 13+. Over the past 10 years Broadway Workshop has produced some of the highest quality youth theatre available and has been part of the pilots of serval major musicals – Click here to see photos from our past productions. Our Main Stage and Junior Main Stage productions take place at an Off Broadway Theatre venue in manhattan and utilities the highest level directors, choreographers, lighting designers, set designers, costume designers and sound designers working in New York City. The Main Stage production will have two casts of student actors. All Broadway Workshop's productions are co-produced by PROJECT BROADWAY a 501(c)3 non-profit program dedicated to providing scholarship opportunities for students interested in theatre arts. The Main Stage is a tuition based program, students cast in this program pay a $625 registration fee. Full and partial scholarships are available for students who qualify through Project Broadway.
See clips from our 2016 Main Stage – CABARET 
Past Main Stage Productions:
2016 – Cabaret
2015 – Bring It On
2014 – Carrie
2013 – Xanadu
2012 – Legally Blonde
2011 – The Secret Garden (Pilot)
2010 – The Little Mermaid Jr. (Pilot)