Each year, Broadway Workshop along with Project Broadway present a lavish full scale Junior Main Stage musical theatre production in NYC! We are thrilled to announce the 2018 Junior MainStage – INTO THE WOODS JR.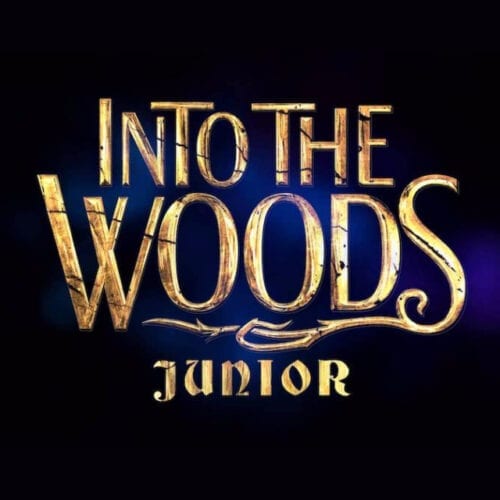 Music and Lyrics by Stephen Sondheim
Book by James Lapine
Direction & Choreography by  Christina Weakland
Produced by Marc Tumminelli, Broadway Workshop & Project Broadway
Be careful what you wish for as Stephen Sondheim's and James Lapine's cockeyed fairytale comes to life in this adaptation of their groundbreaking, Tony Award-winning musical.  Into the Woods JR. features all of your favorite characters – Cinderella, Little Red Riding Hood, Jack (and his beanstalk) and the Witch in this lyrically rich retelling of classic Brothers Grimm fables. The musical centers on a baker and his wife, who wish to have a child; Cinderella, who wishes to attend the King's festival; and Jack, who wishes his cow would give milk. When the baker and his wife learn that they cannot have a child because of a witch's curse, the two set off on a journey to break the curse and wind up changed forever. Broadway Workshop's production will incorporate two casts of actors between the ages of 8 to 14. 
We are Seeking actors between the ages of  8 and 14 with strong vocal and acting ability to play all roles. Please prepare 16-32 bars of a standard musical theatre song. Please have sheet music in the correct key (accompanist provided). Singing from the show is fine. Please bring a headshot (Snapshots are fine) and resume. Students will be asked to move and read at the callback.  Students not available for the callbacks will be given material in their initial audition. We are looking for young performers who are able to make big choices and are comfortable building characters. There is no ensemble in this production, all actors cast will be playing roles with solo singing and dialogue. Please do your best to be familiar with the show and music for the auditions and callbacks.
Auditions & Callbacks
All auditions and callbacks will be held at Ripley Grier Studios (520 8th Ave) – 16th Floor
Auditions:
Saturday January 6 – 10:00 AM – 2:00 PM
Sunday January 7  – 12:00 PM – 4:00 PM
Friday January 12 – 4:00 PM – 7:00 PM
Saturday January 13 – 10:00 AM – 4:30 PM
CLICK HERE TO REGISTER FOR AN AUDITION
Callbacks:
Sunday January 14 – 10:00 AM – 1:00 PM
Rehearsals:
Rehearsals take place on weekend afternoons and some Friday evenings (leading actors only) starting February 3, 2018. All Rehearsals take place at Ripley Grier Studios (520 8th Ave – 16th Floor).
Perfromances:
Performances will take place March 24-25 at the off broadway theatre venue – The Marjorie S. Deane Little Theater (5 West. 63d St).
Schedule:
Below you will find a link to the rehearsal conflict sheet. This document list all potential rehearsals. We do allow conflicts and do our best to make the official schedule around our cast's conflicts. Please note Friday rehearsals are for small principal scenes only. The full cast will not be called for Friday evening rehearsals. Not all actors will be called for each rehearsal.
REHEARSAL SCHEDULE 
Roles:
Below you will find a character breakdown for INTO THE WOODS JR. There is no ensemble in this show. We will only cast according to your role specifications on your audition sheet. We ask they you be up front when listing the roles you will accept.
ROLE BREAKDOWN 
Tuition
There is no fee to audition. If cast, there is a $650 registration fee to participate in the production. Full and partial scholarships are available through Project Broadway. Students requesting full or partial financial assistance will need to fill out a scholarship form BEFORE auditions. Click HERE for our scholarship application.
Students ages 13-14 can be considered for both INTO THE WOODS and the main stage – SWEET CHARITY  but are only required to attend one audition appointment.
More Junior Main Stage Info:
The Junior Main Stage production is geared towards student actors ages 8-14. Over the past 10 years Broadway Workshop has produced some of the highest quality youth theatre available and has been part of the pilots of serval major musicals – Click here to see photos from our past productions. Our Main Stage and Junior Main Stage productions take place at an Off Broadway Theatre venue in manhattan and utilities the highest level directors, choreogrophers, lighting designers, set designers, costume designers and sound designers working in New York City. All Broadway Workshop's productions are co-produced by PROJECT BROADWAY a 501(c)3 non-profit program dedicated to providing scholarship opportunities for students interested in theatre arts. The Junior Main Stage is a tuition based program. Full and partial scholarships are available for both the Main Stage and the Junior Main Stage. Junior Main Stage production is a tuition based program, there is a $625 registration fee if cast in the Junior Main Stage Program. Full and partial scholarships are available for students who qualify. In order to be considered for a scholarship, you must fill out a scholarship application and bring it to your audition appointment.
See clips from our 2017 JR Main Stage – THE ADDAMS FAMILY 
See clips from our 2016 JR Main Stage – JAMES AND THE GIANT PEACH
Past Junior Main Stage and Workshop Productions:
2017: The Addams Family (Pilot Production) 
2016: James and the Giant Peach
2015: All Shook Up (Pilot Production)
2013: School House Rock
2012: Dear Edwina