Since 2007 Broadway Workshop has helped numerous high school seniors get accepted to major musical theatre and acting programs.
Broadway Workshop students are currently attending a wide range of schools including; Boston Conservatory, Boston University, Carnegie Mellon, Cincinnati Conservatory, Elon University, Emerson College, Ithaca College, Marymount Manhattan College, University of Michigan, NYU, Pace University and Syracuse University.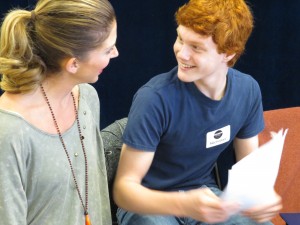 Our focus in our coaching's and in our College Prep Workshops is to find the best possible material to showcase each student. We will help you navigate the difficult world of choosing the right schools and help put a plan into action to put together the most polished, professional and personal auditions possible. Each student has something special that we hope to help bring out and allow the student to shine and enjoy this incredibly exciting process.
Private college prep coachings take place at either Ripley Grier Studios (520 8th Ave – 16th Floor) or Shetler Studios (244 West 54th Street – 12th Floor) or on SKYPE. One hour private coachings start at $90.
Please email us at [email protected] for a list of available coaches, their bios and costs per lesson.