Ages: 8-13
Location: Ripley Grier Studios 305
305 West 38th Street
(Between 8th Ave & 9th Ave)
NYC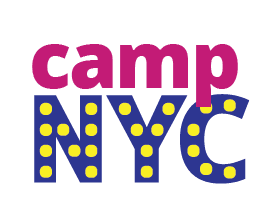 PROGRAM UPDATE: Everyone at Broadway Workshop cares so much about our students and their safety. Summer intensives are such a special time at Broadway Workshop and our goal is give our students as many training options as possible for summer 2020. We are thrilled to offer a full line up of ONLINE SUMMER INTENSIVES. As always, we aim to create the most incredible training for our students and summer 2020 will be no exception. If you have any questions or concerns please feel free to contact us directly.
Program Dates: Summer 2021
Program Time: 10AM – 4PM (Daily)
Final Showcase: TBD
Studio Location: Ripley Grier 305 – 305 West 38th Street (Between 8th & 9th Avenues)
Join us for the ultimate Broadway Camp Experience! Broadway Workshop's Camp NYC allows young actors of ALL SKILL LEVELS the opportunity to immerse themselves in the world of Broadway.
This five-day camp brings the best theatrical workshops and classes directly to our students. Campers will take part in workshops taught by Broadway's biggest stars and focused in every area of performance, from Shakespeare to Stage Combat. Students will also spend the week rehearsing for our Camp Finale that will take place at an off-Broadway theater space in Midtown Manhattan. Students will take the stage in musical medleys from Broadway's hit shows that are specifically created for CAMP NYC. Each camper will be featured as part of the Camp Finale. This is such a great program for kids who are beginning their Broadway journey but still challenging enough for students who have lots experience on stage!
Each year, Broadway Workshop invites special guests to perform onstage with our campers in our Camp Finale's opening number. Previous guests include: Jennifer DiNoia and Ginna Claire Mason (Wicked), Christina Sajous (Spongebob Squarepants), Jared Bradshaw (Charlie and the Chocolate Factory), Will Blum (School of Rock), Michael James Scott (Something Rotten), Courtney Reed (Aladdin), Nikki Blonsky (Hairspray film), Mandy Gonzalez and Laura Woyaz (Wicked), Chistopher Hanke and Mary Faber (How to Succeed…), and Kara Lindsay (Newsies). The experience of working with a Broadway performer on stage in our Camp Finale is one the most amazing experiences we are able to offer our CAMP NYC campers!
Special Broadway guests from Hamilton, Frozen, Aladdin, King Kong, Wicked, and many other will be dropping by all week for private performances, special workshops, and autographs/Q&A sessions!
Students are broken up into two age groups for this program. Each group is directed and choreographed by a Broadway performer, as well as a professional musical director. Campers build on what they learn each day, work together, and have a great time while they create a fantastic Camp Showcase! CAMP NYC's final showcase takes place at an Off-Broadway theater in Midtown Manhattan!
A sibling discount is available for CAMP NYC and will be automatically applied during registration.
CAMP NYC HOTEL PARTNER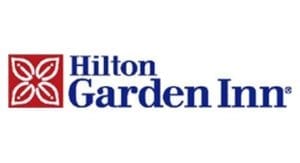 We are thrilled to share with you our 2020 Hotel Partner – Hilton Garden Inn, located in the heart of the theatre district. A special rate has been created for our CAMP NYC students and their families.
Hilton Garden Inn Times Square – CLICK HERE
790 Eighth Avenue, New York, New York, 10019, USA +1-212-581-7000
Travel Partner: 42nd Street Tours & Travel