2016-05-21
through 2016-05-22
00:00:00 - 00:00:00
Location: Ripley Grier Studios 520 8th Ave - 16th Floor (Between 36th & 37th St)
Fee: $210.00
Register Now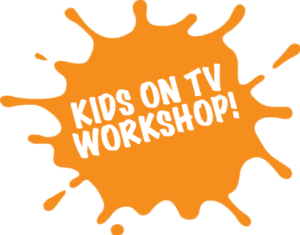 We are so thrilled to bring major LA youth casting director, KRISHA BULLOCK to Broadway Workshop for the very first time! We are offering 4 different sessions of this workshop – May 21-22. Each session is broken down by age!
Join us for this amazing opportunity to work with LA Casting Director, KRISHA BULLOCK, one of the leading Youth Casting Directors who's projects include: "Sam & Cat", "Victorious", iCarly", "Drake and Josh", "Zoey 101", "All That", "The Amanda Show", "Kenan and Kel" and many more!
Krisha has over seventeen years of casting experience, specializing in youth programming and entertainment, from commercials to television to feature films. In this special event workshop Krisha will share her incredible knowledge of the industry and help young actors put their best foot forward in the auditions and on camera performances.
Each student will have the opportunity to work one on one with Krisha on scenes and sides from her TV & Film projects! Students will receive feedback and coaching to help bring their performances to the next level. This workshop will end with a Q&A where both parents and students can come together to ask questions and get more information about the LA market, the casting process and what they can do to help guide their child's career.
Outside of Casting, Krisha has been a mentor and teacher to thousands of hopeful young people, helping them break into the industry by teaching them some of the do's and don'ts of auditioning and navigating them toward a professional career. She has guided many up and coming actors including the Oscar nominated Hailee Steinfeld, who still utilizes her advice today.
Each Session is limited to 17 students!
SESSIONS 
Saturday May 21
Session 1 
10am – 1pm (ages 8-13) – SOLD OUT 
Session 2 
2pm – 5pm  (ages 13-18) – SOLD OUT
Sunday May 22
Session 3
10am – 1pm  (ages 13-18)
Session 4
2pm – 5pm (ages 8-13)