Due to COVID-19 we will not be producing the live CMTF program for the summer 2020. Students registered will be contacted with alternate options.
For students ages 8-12 we will be offering an online CMTF show program – Click here for more info on summer 2020 CMTF! Students ages 13+ can join any of our online summer intensives,
MORE INFO ON CMTF
The Children's Musical Theater Festival is 9-day performance based theater program. The Festival is by audition only. Students cast in the Festival will have the opportunity to originate roles in new musical works by up-and-coming theater writers or new cut-down versions of established musicals. The CMTF program is open to students ages 8-19.
Students are split into two groups based on age and each group is cast in ONE of the two festival shows.. Each show will have 2 performances in an Off –Broadway state of the art theatre in New York City.
Broadway Workshops had formed incredible relationships with Theatrical Rights Worldwide (TRW), Beat By Beat Press and Broadway Licensing and have presnted so many of their titles during the CMTF programs. In the CMTF program students will workshop new titles for their catalogues! Past productions that had their start in the Children's Musical Theater Festival include the school versions of The Addams Family, Wind in the Willows, SPAMalot, Curtains, We Will Rock You, The Gunch, Flight of the Lawnchair Man, Vote! The Musical, Like You Like It, Beat Bugs, Cyrano and many others!
More info can be found at the dedicated festival website – www.CMTFNYC.com
---
FESTIVAL REHEARSAL DATES, TIMES, LOCATIONS & PROGRAM INFO
Full Program Dates: 2021 – TBD
Program Location: Ripley Grier Studios 305 West 38th Street (Between 8th & 9th Ave) & Theater Location – New York Live Arts – 219 West 19th Street.
CMTF SCHEDULE:
DAY 1: Saturday, – Ripley Grier Studios
10:30 a.m – 1:45 p.m. Placement Audition for Show One (Ages 8-13)
2:00 p.m – 5:45 p.m. Placement Audition for Show Two (Ages 13-19)
DAY 2: Sunday, – Ripley Grier Studios
10 a.m. – 3 p.m. First Rehearsal Day
DAY 3-7: Monday – Friday – New York Live Arts (Theater Space)
10 a.m. – 4:30 p.m. for Show One (8-13 year-olds)
10 a.m. – 5 p.m. for Show Two (13-19 year-olds)
Performance Schedule
SHOW ONE: (ages 8-12)
Day 8 – 11 a.m. dress rehearsal, 3 p.m. performance
Day 9 – 11 a.m. call, 1 p.m. performance (Possible change to 12 Noon performance)
SHOW TWO (ages 13+)
Day 8 – 4 p.m. dress rehearsal, 8 p.m. performance
Day 9 – 4 p.m. call, 6 p.m. performance (Possible change to 5PM performance)
FEES:
This is a tuition-based program. The fee for 2021 will be announced soon. /performer and includes not only the opportunity to perform in the New York City premier of a new musical, but also a week full of creating and rehearing new musical material. There are a few need-based scholarships available for families that qualify though PROJECT BROADWAY. Click here to complete a scholarship application. Please complete the online scholarship application prior to your audition or Video submission.
For more information of the festival and the audition process visit our CMTF site www.CMTFNYC.com
HOTEL PARTNER:
We are thrilled to share with you our Hotel Partner – Hilton Garden Inn, located in the heart of the theatre district. A special rate has been created for our CMTF cast and their families. This rate is ONLY available if you are booking on-line. Please note this hotel is located in the Times Square area and near Ripley Grier Studios (Where the first part of this program takes place) and not near the theater venue New York Live Arts, where most rehearsals and all performances take place. New York Live Arts is located on West 19th Street (3 stop subway ride from Times Square).
Hilton Garden Inn Times Square
790 Eighth Avenue, New York, New York, 10019, USA +1-212-581-7000
Travel Partner: 42nd Street Tours & Travel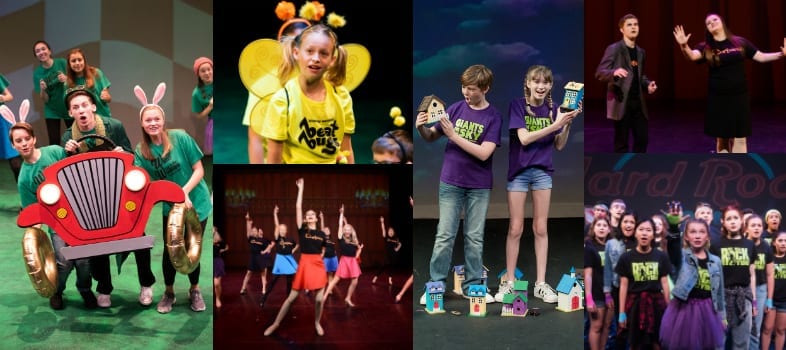 Children's Musical Theater Festival Past Pilot Productions
2019 – Cyrano De Burger Shack & Wind in the Willows 2.0
2018 – Wind in the Willows & Beat Bugs
2017 – We Will Rock You & Giants in the Sky
2016 – The Addams Family & Changing Minds
2015 – SPAMalot & Space Pirates
2014 – Curtains & The Most Epic Birthday Party Ever
2013 – Flight of the Lawnchair Man & We are Monsters
2012 – Vote & The Grunch
2011 – Like You Like It & Musicville