2019-09-28
through 0000-00-00
Ages: HS Seniors
10:00:00 - 17:00:00
Location: Ripley Grier Studios 520 8th Ave - 16th Floor
Fee: $275
Register Now
Broadway Workshop is so excited to bring back the people who wrote the book on college auditions this fall!
Join us for this special ONE day workshop where we will work through your audition pieces, give you feedback, make suggestions and get you as prepared as possible to master your college auditions!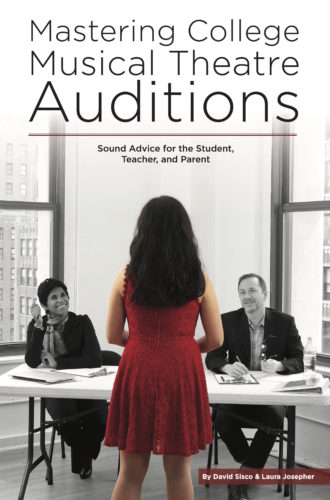 ContemporaryMusicalTheatre.com and Broadway Workshop are joining forces again to bring their unique take on preparing for college musical theatre auditions. Over the course of this workshop, the authors of "Mastering College Musical Theatre Auditions" – teaching artists David Sisco (voice teacher and musical director) and Laura Josepher (director and audition coach), along with Broadway Workshop Director – Marc Tumminelli will lead students through the audition process, from cutting and preparing audition material to covering else they need to know  (i.e. – talking to the pianist, slating, and interview questions).
Each student will receive individual coaching in a masterclass setting in both acting and singing, feedback on two mock auditions.  This workshop will uncover many of the small details, often overlooked, that make for a successful audition. Each student will receive their own copy for David and Laura's book "Mastering College Musical Theatre Auditions: Sound Advice for the Student, Teacher, and Parent". This workshop is only opened to 14 total students.
Our past two sold out workshops with David and Laura have left parents and students raving!
Dates & Times:
SATURDAY SEPTEMBER 28 – 10AM- 5PM
Ages/Grades:
High School Seniors
Location: 
Ripley Grier Studios – 520 8th Ave – 16th Floor
Cost:
$275
What you will need:
ONE – Contemporary Monologue (2 Minutes or under from a published play)
TWO – Songs (One – 16 Bar Ballad and One – 32 Bar Up Tempo)
Please bring back up choices, if possible.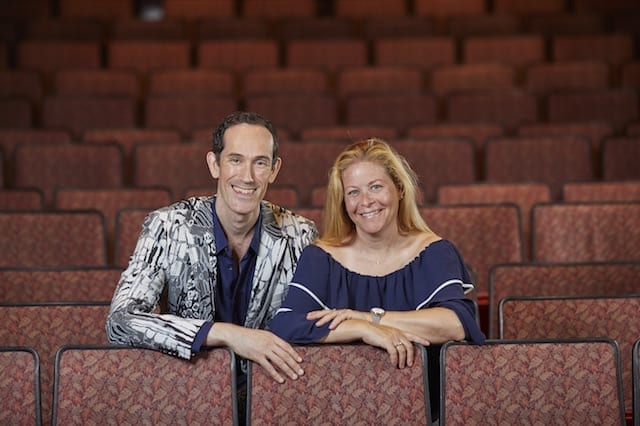 David Sisco and Laura Josepher are active freelance artists living in New York City. David is a composer and voice teacher who taught at Marymount Manhattan College for ten years and gives masterclasses and workshops around the country and internationally. Laura is a director, teacher, and audition coach who specializes in preparing teens auditioning for performing arts high schools and colleges. Together, they run ContemporaryMusicalTheatre.com, the largest online database of contemporary musical theatre writers and songs. Their combined passion for helping young musical theatre artists organically led them to writing this book.