Ages: 13-19
Location: Ripley Grier Studios
520 Eighth Avenue
(Between 36th/37th Streets)
New York City
Fee: $1195
Join the Waitlist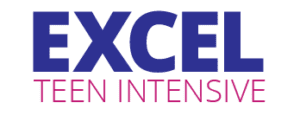 **Broadway Workshop is thrilled to be back in-person and in the studios for our 2021 EXCEL programs! All COVID guidelines will be followed for our student and faculty safety.
IN PERSON! EXCEL TEEN INTENSIVE
SESSION 1: Monday, July 26 – Friday, July 30, 2021 – SOLD OUT (Join the Waitlist)
Times: 10:00am – 4:00pm ET (Eastern Time)
Ages: 13-19 (divided by age)
Location: Ripley Grier Studios at 520 Eighth Avenue (Between 36th/37th Streets)
Early Bird Pricing: $995 (through 4/9/21)
After 4/9/21 Program Fee: $1195

IN PERSON! EXCEL TEEN INTENSIVE
SESSION 2: Monday, August 2 – Friday, August 6, 2021 – SOLD OUT (Join the Waitlist)
Times: 10:00am – 4:00pm ET (Eastern Time)
Ages: 13-19 (divided by age)
Location: Ripley Grier Studios at 520 Eighth Avenue (Between 36th/37th Streets)
Early Bird Pricing: $995 (through 4/9/21)
After 4/9/21 Program Free: $1195
Broadway Workshop's Excel Teen Intensive (Sessions 1 & 2) is a five-day summer program geared toward our older students (ages 13-19) with a strong passion for the performing arts. While every Excel student will study the three disciplines of musical theatre (acting, singing and dancing), this program allows students to choose a major (Acting or Voice). Excel Teen Intensive is Broadway Workshop's most popular program and has kept parents and students coming back each year.
Students can register for both Session 1 and Session 2 of Teen Excel. If you are interested in being part of the two back to back programs, we suggest you choose a different major for each session.
VOCAL MAJORS should have two (2) musical theatre song selections and one contemporary monologue prepared for the EXCEL program
ACTING MAJORS should have two (2) contemporary monologues and one musical theatre song prepared for the EXCEL program
In addition to their core classes Excel students will take master classes with New York's top casting directors, Broadway actors, musical directors and choreographers. Broadway Workshop's core teachers are highly regarded professional actors/teaching artists who have starred in major Broadway shows, on television and in film.
When you arrive at the start of each day there will be a no-contact temperature check . Anyone demonstrating a temperature of 100.4 or higher will not be permitted to enter the facility and masks are required at ALL TIMES, with the exception of when a student is performing.
Intensive groups will be split into smaller groups of 10 total students. The studios being used would normally accommodate 40-50 students. Students will be spaced out in classes and will remain with their group in their studio the full day. Groups will not combine during this intensive and will stay in their master class group for the full day in the same studio with multiple masterclass teachers coming to them. Students may leave the studio for bathroom breaks only.
Past Guest teachers have included: LAURA BENANTI (My Fair Lady, Gypsy), CHRISTIAN BORLE (Something Rotten, Legally Blonde, SMASH), SIERRA BOGGESS (School of Rock, The Little Mermaid, Phantom), RACHEL BAY JONES (Dear Evan Hansen, Pippin), CAISSIE LEVY (Frozen, Les Miserables, Ghost, Hair), JONATHAN GROFF (Hamilton, Spring Awakening), JESSIE MUELLER (Waitress, Beautiful), CLAY THOMSON (Matilda, Newsies), NIKKI M. JAMES (Book of Mormon, Les Miserables), RORY O'MALLEY (Hamilton, Book of Mormon), FARAH ALVIN (Nine, Grease), ANNE L. NATHAN (Once, Thoroughly Modern Millie, Assassins, Ragtime), ERIKA HENNINGSEN (Mean Girls, Les Miserables), JOY SUPRANO (HBO's How to Make it In America), LESLIE KRITZER (Beetlejuice, Something Rotten, Legally Blonde, A Catered Affair), TAYLOR LOUDERMAN (Mean Girls, Bring It On, Peter Pan Live), LAURA OSNES (Cinderella, Bonnie and Clyde), ASHLEY PARK (Mean Girls, The King and I), EXCEL guest teachers will be announced as the program dates get closer!
There is no pre-audition required for the EXCEL program. We have found our students are ready to work in a professional atmosphere with top industry professionals without the cost associated with pre-screen auditions and open auditions. STUDENTS ENROLLED IN THE EXCEL TEEN INTENSIVE PROGRAM SHOULD HAVE PRIOR EXPERIENCE IN SCHOOL, COMMUNITY OR PROFESSIONAL THEATRE.
A sibling discount is available for TEEN EXCEL and will be automatically added during registration.

*COVID-19 – FULL DISCLOSURE***
If the in-person versions of Excel Teen Intensive need to be canceled due to complications regarding the COVID-19, ALL STUDENTS will automatically be transferred into the ONLINE virtual versions of these programs, and refunded the difference in tuition.
Summer 2021 Registration Polices for In Person Programs.
SUMMER 2021 IN-PERSON INFO
As of April 1, 2021, domestic travelers will no longer be required to quarantine after entering New York from another U.S. state or territory, though isolation is required for international travelers
IN-PERSON ILL STUDENTS
If you're feeling ill or have had exposure to COVID, then you cannot attend the intensive. Any student who is not able to attend due to sickness will receive a full credit to be used for ANY Broadway Workshop program.
IN-PERSON CANCELING
Cancellations before or on 4/30/21 can either receive a full refund (minus fees) or a full credit. Students who need to cancel any in-person program from 5/1/21 to 7/1/21 will have the option to receive a full credit or the option to join a virtual summer 2021 intensive. Cancellations after July 1, 2021 are not subject to refunds or credits of any kind. . If last minute cancellation is due to COVID or exposure you will need to supply a positive test result.
ALL students must show proof of a negative COVID test within 3 days of the start of the start of each in-person program.