2015-05-23
through 2015-05-23
Ages: 9-15
11:00:00 - 14:00:00
Location: Ripley Grier Studios 520 8th Ave (Between 36th & 37th) 16th Floor - Studio 16U
Fee: $165.00
Join the Waiting List
THIS SESSION IS NOW SOLD OUT – We working on adding an afternoon session. Get on the waiting list to be the first to find out about the new session! 
Disney Channel Casting Director – HOWARD MELTZER is back!
Howard will be working with students on how to act and audition for film and television. This very special workshop gives students the opportunity to get feedback and coaching from a major casting director whose current and past projects include Disney Channel's TV Series: The Wizards of Waverly Place – Reunion Special, Lab Rats, Hannah Montana, Shake it Up! and Nickelodeon's musical movie Spectacular! and Big Time Rush, as well as many upcoming pilots for major kids' networks.
Howard is currently casting 3 series for Disney Channel…BUNK'D, BEST FRIENDS WHEN EVER, and LAB RATS!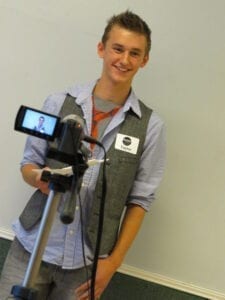 This workshop will begin with each student singing one 16 bar musical cut of their choice (please have sheet music in the correct key- Accompanist will be provided). Students will receive feedback on their songs and find ways to bring new life to their performance/audition pieces. Then students will work on scenes from Mr. Meltzers current and past projects. Howard Meltzer along with Broadway Workshop director – Marc Tumminelli will work with each child on audition technique and find ways for them to stand out from the crowd at their film, tv or musical auditions.
Don't miss this amazing opportunity to work with LA's TOP YOUTH CASTING DIRECTOR!
This Class is limited to 17 students!
Howard Meltzer –  has been casting in Los Angeles since 2002. Feature films include: Lonely Boy, The Impossible (USA Casting). Television: Wizards of Waverly Place – Reunion Special, Lab Rats, Shake It Up, Hannah Montana, and I'm in the Band. Originally from NYC, Howard's cast the Broadway productions of The Graduate, Fortune's Fool, Gore Vidal's The Best Man (2000 revival), Elaine May's Taller Than a Dwarf, Honour, Epic Proportions, Annie Get Your Gun (revival), Fosse, Chicago (revival), Annie (1997 revival), and Grease (1998 revival). Howard has been nominated for 15 Artios Awards for excellence in casting, winning the honor twice for the television series Hannah Montana. Howard has served as the Vice President of the Casting Society of America, and is currently a Governor of the Academy of Television Arts and Sciences. Howard is the owner of Howard Meltzer Casting in LA.