Thank you to everyone who auditioned for Industry Showcase Night, produced by Broadway Workshop and The Random Farms Kids' Theater!
The first rehearsal is Saturday, December 3 @ 10am – 3pm at the Random Farms Kids' Theater studio Elmsford, and the final rehearsal is Monday, December 5 @ 4pm-6pm, with the performance @ 7:15pm at Theater 555 in NYC.
If you were not selected this year, please do not be discouraged! We saw so many dedicated and passionate young performers and just did not have space to accommodate all the talent we saw. This event is produced annually and we welcome you to try out again next year. There are also many other ways to get involved at Random Farms and Broadway Workshop, whether you are looking to take a class or perform in a show. Check out our websites to see what's coming up!
Please note that, due to the high volume of auditioners, we are not able to provide individual feedback.
A special thank you to the parents for their time and dedication in helping their children pursue their dreams. Wishing you a wonderful holiday season and we hope to see you soon!
If you have been cast in the showcase, you will receive an email with more info on what comes next! Please only contact us if you are not accepting your space in the showcase OR if you don't receive the cast info email within 24 hrs.
INDUSTRY SHOWCASE 2022 CAST LIST
Madeline Abatzis
Anthony Almeida
Abby Arkin
Molly Bishop
Ruby Blaut
Ava Boggan
Stella Brosius
Clover Brown
Daisy Brown
Liliana Campos
Lucie Canelli
Magnus Cawley
Savannah Clements
Cordelia Cornell
Marianna Daley
Cooper daSilva
Anabella Davis
Jacob Fisch
Grace Flynn
Danica Frederick
Mailani Glover
Ben Gluck
Ellie Greenspan
Mareau Hall
Emma Ivanov
Kavin Joshi
Jack Kosinski
Edison Kousky
Dylan LaBella
Milana Littman
Poppy Lovell
Carmen Nold
Fiona O'Brien
Ella Reichbach
Quinn Sheehan
Adam Shteinhauz
Molly Smith
Julia Solano
Cayden Tan
Valentina Wallin
Jessica Wolfe
Isaac John Woods
Sara Wright
Tobin Zeigler
2022 SHOWCASE PERFORMANCE INFO
Monday, December 5th @ 7:15pm
Theater 555
555 W. 42nd Street
New York, NY 10036
QUESTIONS?
Registration Questions: [email protected].
General Showcase Questions: [email protected]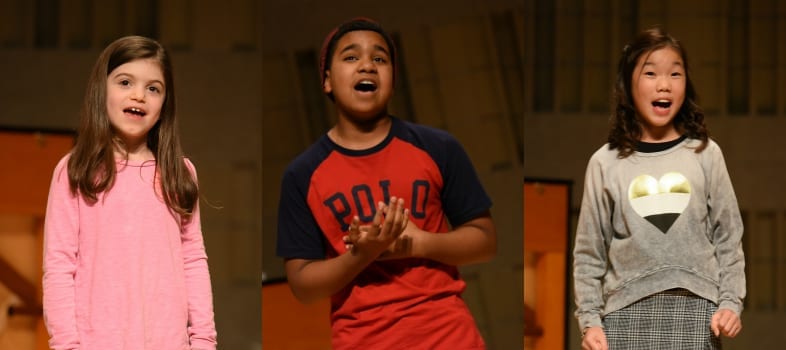 ---