November 21, 2020
Ages: 12-19
12:30 pm - 2:00 pm
Patti Murin Online Workshop – SOLD OUT
Saturday, November 21, 2020
12:30pm – 2:00pm ET (Eastern Time)
Ages 12-19
Zoom Online Intensive
$100
PATTI MURIN will work with each student on audition technique and song interpretation in this special online master class. We will focus on giving actors the opportunity to bring their audition and performance skills to the next level and how to better connect to their audition material. Students will also take part in a Q&A with Ms. Murin and the Broadway Workshop team.
Each student should prepare one musical theatre song of their choice for this workshop and have an accompaniment track in the correct key. This is an online workshop through Zoom.
Class is limited to 8 students.
Patti Murin most recently starred as Princess Anna in the Original Broadway Cast of Frozen. Her other Broadway credits include the title role in Lysistrata Jones and Xandadu, as well as the Glinda in the National Tour of Wicked and Belle in the National Tour of Beauty and the Beast. She also had a recurring role as Dr. Nina Shore in the NBC medical drama Chicago Med. She is a graduate of Syracuse University.
MORE ON BROADWAY WORKSHOP: ONLINE WORKSHOPS
Things you'll need to participate in our Broadway Workshop Online Workshop Series:
A computer or device (such as a phone or tablet) with internet connection
A 16-32 bar accompaniment track for your song
A second device (phone or tablet) to play your 16-32 bar accompaniment track
Zoom – available through download at www.Zoom.com
MUSIC:
Students will need one (1) musical theatre or pop/rock audition song in the correct key for this workshop. We will only be focusing on ONE 16/32 bar musical cut in this class. If possible please have a second song to be used as backup. We suggest that you do not sing songs currently on Broadway. You need a track to sing along with, you can try to find a track on-line or you can feel free to email our musical directors to create a track for you (INFO BELOW).
If you are looking for song suggestions – Click HERE to browse for song cuts.
TRACKS:
We have put together a list of helpful places to find tracks for your musical theater/pop songs.
www.musicalpracticetracks.com
www.pianotrax.com
www.andrewmbyrne.com/musical-theater-anthologies-audio
Broadway Workshop Musical Directors:
Sarah Statler – [email protected]
Luke Williams – [email protected]
Greg Kenna – [email protected]
Please email [email protected] with any questions at all about this workshop.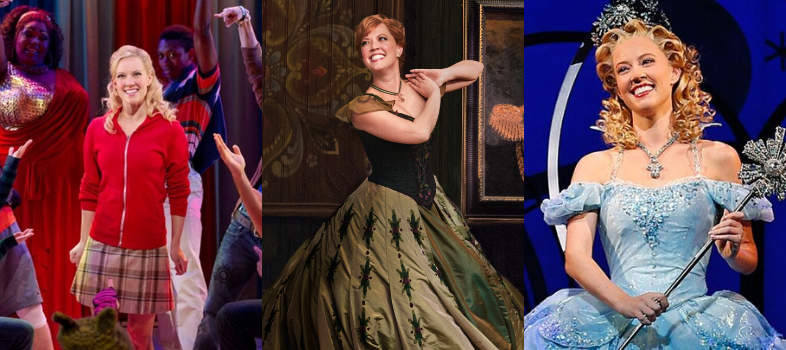 Program Faculty
Click an instructor's headshot to learn more.