Tuesday, June 23rd, 2020 – Session 13 (Sold Out)
4:00pm – 5:30pm (Eastern Time)
Zoom Online Workshop
Ages: 13-19
Cost: $90
Saturday, June 20th, 2020 – Session 12 (Sold Out)
11:00am – 12:30pm (Eastern Time)
Zoom Online Workshop
Ages: 15-22
Cost: $90
Friday, June 5th, 2020 – Session 11 (Sold Out)
4:00pm – 5:30pm (Eastern Time)
Zoom Online Workshop
Ages: 13-19
Cost: $90
Sierra made her Broadway debut as Ariel in The Little Mermaid, then returned to Broadway in Master Class, It Should've Been You, School of Rock, and Phantom of the Opera. She has played Andrew Lloyd Webber's heroine Christine Daae in the Las Vegas, West End, and Broadway productions of The Phantom of the Opera, as well as the 25th Anniversary DVD of The Phantom of the Opera. Sierra's other West End credits include the premiere of the Phantom sequel, Love Never Dies, and Fantine in Les Misérables.
Sierra will work with each student on what makes them unique and help them bring that out. Students will also have the opportunity to sing one song selection for Sierra. She will help students find a stronger focus in their musical pieces and a better way to connect to the material using the exercises taught in this class.
Each student should prepare one musical theatre song of their choice for this workshop and have an accompaniment track in the correct key. This is an online workshop through Zoom.
Sierra's numerous past workshops have left students and parents raving. We are so inspired by Sierra's passion, excitement and true gift of working with actors we could not wait to have her back to teach another master class for our students.
MORE ON BROADWAY WORKSHOP: ONLINE WORKSHOPS
Things you'll need to participate in our Broadway Workshop Online Workshop Series:
A computer or device (such as a phone or tablet) with internet connection
A 16-32 bar accompaniment track for your song
A second device (phone or tablet) to play your 16-32 bar accompaniment track
Zoom – available through download at www.Zoom.com
Recommended: headphones or a headset to minimize background noise
MUSIC:
Students will need one (1) musical theatre or pop/rock audition song in the correct key for this workshop. We will only be focusing on ONE 16/32 bar musical cut in this class. If possible please have a second song to be used as backup. We suggest that you do not sing songs currently on Broadway. You need a track to sing along with, you can try to find a track on-line or you can feel free to email our musical directors to create a track for you (INFO BELOW).
If you are looking for song suggestions – Click HERE to browse for song cuts.
TRACKS:
We have put together a list of helpful places to find tracks for your musical theater/pop songs.
www.musicalpracticetracks.com
www.pianotrax.com
​www.andrewmbyrne.com/musical-theater-anthologies-audio
Broadway Workshop Musical Directors:
Luke Williams – [email protected]
Greg Kenna – [email protected]
Please email [email protected] with any questions at all about this workshop.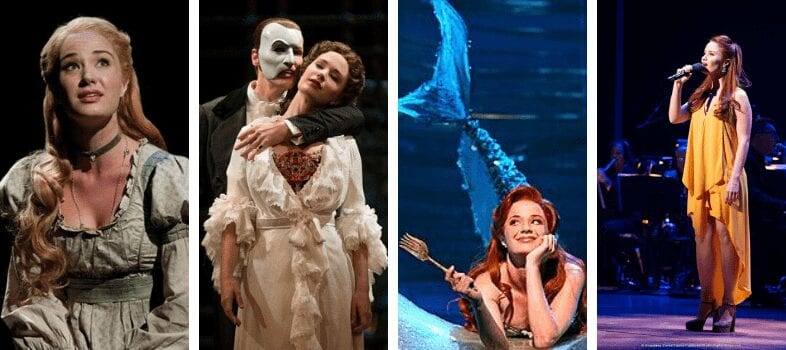 Program Faculty
Click an instructor's headshot to learn more.