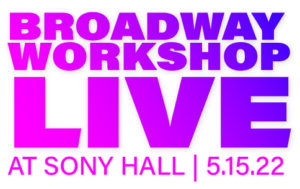 Musical Numbers
OPENING NUMBER
Pure Imagination
from Willie Wonka by Anthony Newley / Leslie Bricusse
Junior Ensemble
Magic To Do
from Pippin by Stephen Swartz
Anthony Wayne & Senior Ensemble
Home
from Beetlejuice by Eddie Perfect
Presley Ryan and Junior Ensemble
True Colors
by Billy Steinberg & Tom Kelly
Student Ambassadors
Break It Down
from Mean Girls by Jeff Richmond / Nell Benjamin
Erika Henningsen and Teen Ensemble
From Now On
from The Greatest Showman by Benj Pasek & Justin Paul
Mosaic Students & Ambassadors
Chicago: The Musical
by John Kander & Fred Ebb
Chicago 2020 Cast Members
All I Care About Is Love
Funny Honey
Nowadays
Hot Honey Rag
All That Jazz
When I Grow Up
from Matilda by Tim Minchin
Junior Ensemble
You Will Be Found
from Dear Evan Hansen by Benj Pasek & Justin Paul
Andrew Barth Feldman & Senior Ensemble
MAINSTAGE MEDLEY
Arranged by Luke Williams & Marc Tumminelli
Alumni Performers
The Little Mermaid by Alan Menken & Howard Ashman
The Secret Garden by Lucy Simon & Marsha Norman
Legally Blonde by Nell Benjamin & Laurence O'Keefe
Xanadu by Jeff Lynne and John Farrar
Carrie by Michael Gore & Dean Pitchford
Bring It On by Thomas Kitt, Lin-manuel Miranda, Amanda Green 
Cabaret by John Kander & Fred Ebb
Pippin by Stephen Swartz
Sweet Charity by Cy Coleman & Dorothy Fields
Sister Act by Alan Menken / Glenn Slater
FINALE
Come to my Garden
from The Secret Garden by Lucy Simon & Marsha Norman
Sierra Boggess and Full Company
---
Cast List
Guest Performers
Sierra Boggess, Andrew Barth Feldman, Erika Henningsen, Presley Ryan, Anthony Wayne
Senior Ensemble
Isaiah Baston, Molly Bishop, Elsa Dees, Lola Ducroux, Devin Eichel, Annabel Feigen, Sara Flax, Eli Foodman, Johannah George, Mylee Rose Hauser, Nia Jimenez, Eve Johnson, Jalyn Johnson, Camryn Josephine, Caitlyn Kops, Davani Melendez, Mehela Noel, Austin Perkowski, Vincent Piraino, Hillary Poetsch, Winslow Ryan, Amron Salgado, Lauren Sass, Eri Sica, Edward Turner, Alex Vacchiano, Kimora Whitacre, Mia Zucchi
Junior Ensemble
Natalia Artigas, Desmond Elyseev, Joshua Kai Kaplan, Kaian Lilien, Aria Platt, Caylin Schwartz, Cayden Tan, Noah Walker, Brie Zimmer
Alumni Ensemble
Grace Capeless, Courtney Corso-Casiano, Liana Costable, Ava DeMary, Brenna Donahue, Skylar Dorfman, Brianna Gentilella, Ashley LaLonde, Kate Louissaint, Alex Milne, Ben Milan-Polisar, Amelia Milo, Megan Mistretta, Michael Nigro, Carly Post, Joy Lynn Pringle, Rachel Resheff, Sadie Seelert, Kristen Seggio
Ambassador Ensemble
Sherlana Alphonse, Abbie Anderson, Holly Block, Angelina Boris, Lily Bucko,Momo Burns-Min, Grace Capeless, Skylar Dorfman, Hayden Gelman, Lucy Lewis, Kate Louissaint, Macy McGrail, Julianna Pitera, Sadie Seelert, Ryan Vogt
Mosaic Ensemble
Akshara Gunda, Cierra Johnson, Jalyn Johnson, Dylan Keith, Liberty Mack, Kenna Wells
Chicago Ensemble
Kayla Goins, Mareau Hall, Kate Louissaint, Luke Surretsky, Steven Wagner
---
Production Team
Director – Marc Tumminelli
Musical Director – Luke Williams
Choreographer – Casey Leigh Thompson
Production Manager – Sarah Glugatch
Production Assistant – Grace Smyth
Assistant Director – Julianna "JuJu" Jaworski
Producers – Tabitha Matthews, Yvette Kojic
Ticket Coordinators – James Donegan, Lauren McGrail
---
Band
Luke Williams – Conductor/Piano
Will Shishmanian – Guitars
Raymond Cetta – Bass
Mike Lunoe – Drums
---
Guest Performers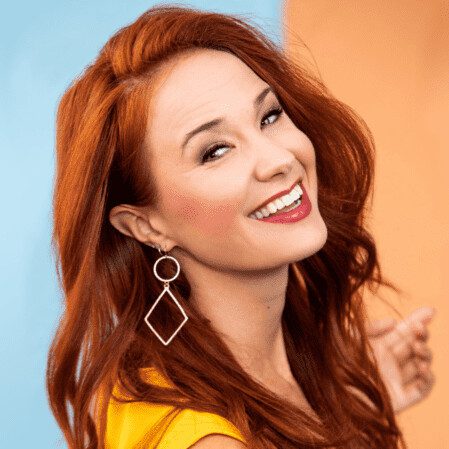 SIERRA BOGGESS – is an Olivier nominated actress who is best known world-wide for re-inventing the coveted role of 'Christine Daae' in Lord Andrew Lloyd Webber's The Phantom of the Opera. Boggess portrayed the role in the Broadway, West End, and the televised 25th Anniversary concert productions of Phantom. Sierra made her Broadway debut as Ariel in Disney's The Little Mermaid, receiving Drama Desk and Drama League Nominations, as well as the Broadway.com Audience Award for Favorite Female Breakthrough Performance. Other Broadway credits include Master Class, It Shoulda Been You, and School of Rock. Other credits include Fantine in Les Miserables and originated the role of Christine Daae in Love Never Dies Cinderella in the highly anticipated Hollywood Bowl production of Into the Woods as well as Love, Loss, and What I Wore and Music in the Air. Most recently, Sierra released the album Together At A Distance and has She has toured with her cellist sister, Summer Boggess and musical director, Brian Hertz all over the United States as well as Japan and Australia with her concert show which has been preserved live and released on CD, Awakening: Live at 54 Below.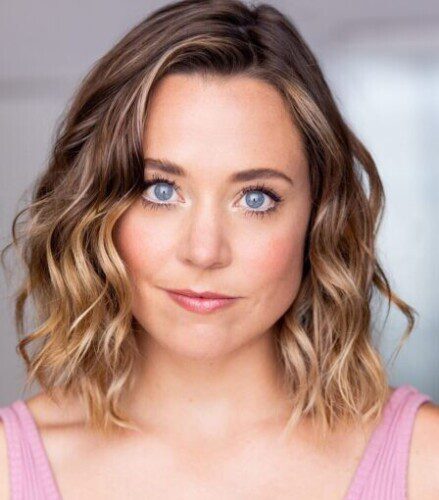 ERIKA HENNINGSEN most recently starred as Cady in the Original Broadway Cast of Mean Girls. Other Broadway shows include; Fantine in the recent revival of Les Miserables. Kim Ravenal in PBS' Live from Lincoln Center: Show Boat; Beth in Signature Theatre 's world premiere of Kathleen Marshall/Sheryl Crow' musical, Diner; featured opposite Tyne Daly in York Theatre Company's staging of Jerry Herman's Dear World. Nellie Forbush in South Pacific and Sophie in Mamma Mia! at PCLO. Recipient of Alan Eisenberg Actors' Equity Award and graduate of University of Michigan BFA Musical Theater. TV credits include: GIRLS 5EVA. Erika has been teaching at Broadway Workshop since 2015.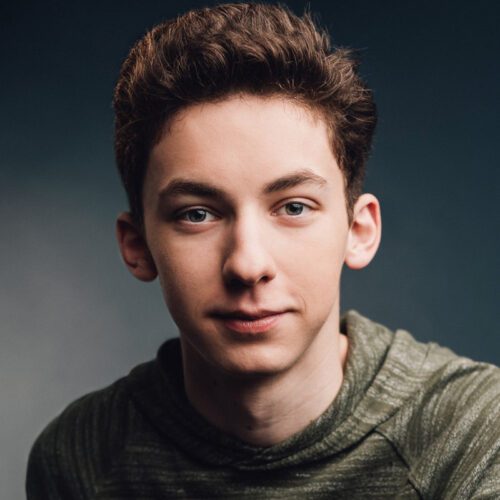 ANDREW BARTH FELDMAN is the winner of the Best Actor Award at the 2018 National High School Musical Theatre Awards – "The Jimmy Awards". He made his Broadway debut in the title role in Dear Evan Hansen. He starred as Linguini in a benefit concert presentation of Ratatouille the Musical, originated on TikTok, inspired by the 2007 Disney/Pixar film. Andrew was featured on Season 2 of HIGH SCHOOL MUSICAL: The Musical: The Series on Disney + and can be heard playing himself in As the Curtain Rises, an original Broadway soap opera podcast from the Broadway Podcast Network. He is also the winner of the 2021 Broadway World award for his solo show – PARK MAP at 54 Below. Andrew is a Broadway Workshop alumni who starred in Broadway Workshop productions of The Addams Family, School House Rock Live, We Will Rock You, Wind in the Willows and Sweet Charity.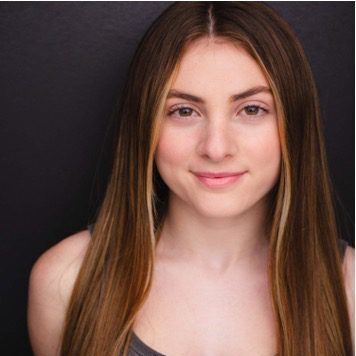 PRESLEY RYAN is an actor, singer and dancer who recently starred as Lydia Deetz in the Broadway musical Beetlejuice at the Winter Garden Theatre. She made her Broadway debut in the Tony award winning musical Fun Home. Regional and national tour credits include Little Cee Cee in Beaches the musical, Cindy Lou Who in Dr. Seuss' How The Grinch Stole Christmas at Madison Square Garden and the title character in Annie. Presley appeared as Young Nicky in the popular Netflix series Orange Is The New Black and as Beth Calliber in a hilarious episode of Difficult People.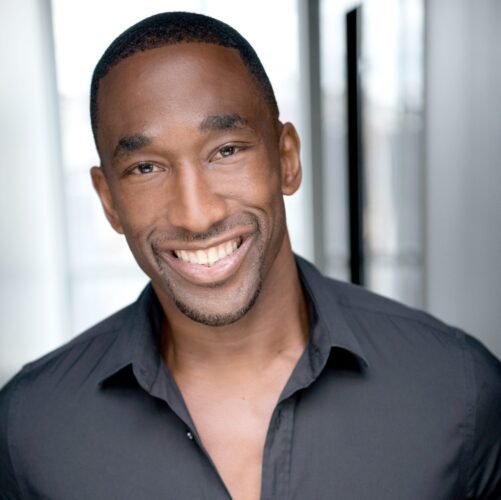 ANTHONY WAYNE is originally from Norfolk, Virginia and currently can be seen as Raymond in Tina: The Tina Turner Musical.Wayne has recently completed the Broadway run Of "Tootsie – The Musical" and been seen on Broadway in Anything Goes, Once on This Island, "Priscilla, Queen of the Desert, and Pippin. His touring credits include "A Chorus Line" as Richie, "The Color Purple" and "Fame-The Musical" as Tyrone Jackson. Wayne has co-written and preformed in Mighty Real: A Fabulous Sylvester Musical. Kendrell Bowman his cowriter and Wayne have created their own company called ANTHONYKEN, LLC. which has spawned their own shows which include An Evening With Phyllis Hyman, A Soulful Christmas and, recently, Kings & Queens Of Soul.
---
About Project Broadway
Project Broadway s a 501c3 nonprofit, dedicated to fostering participation in enriching theater arts educational experiences for students who may not otherwise have access to an education in the arts. Project Broadway offers scholarships for children to participate in intensive theater training programs and enriching workshops focusing on self-confidence and exploration of the theater arts. These unique experiences help nurture the development of important life skills, encourage self-expression, and motivate authentic development for students of all ages.
Project Broadway is proud to provide free school workshops for at-risk youth, special workshops for children in pediatric hospital programs, anti-bullying workshops, master classes focused on the empowerment of young women through the arts and full scholarships for students to participate in camps, classes, intensives and productions.
Performance is powerful and empowering; it helps all children in many ways including teaching them to take ownership of their own thoughts, stories, talents and abilities. Research suggests that creativity helps children maintain good mental and physical health. There is evidence that participating in the creative arts can improve student literacy and overall academic achievement.
Scholarship eligibility is based on financial need and determined by ability demonstrated by audition. Opportunities are available to all children from the general public. These scholarships may provide the only opportunity for children in need to experience visual and performing arts, offering the children sense of accomplishment, personal locus of control, self-esteem, and a desire to connect with their community. Children interested in A Project Broadway Scholarship must complete a scholarship application and in some cases audition for the artistic director and musical director.
Project Broadway was established by in 2010.
Project Broadway Board of Directors
Laura Moore, President
Jennifer Sipkin, Vice President
Sheri Feigen, Treasurer
James Donegan
Lisa LaLonde
About Mosaic
The Mosaic Training Program was created by Tony Award-Winner Karen "KO" Olivo specifically for Project Broadway. This multi-week virtual program offers high school-aged BiPOC performers the chance to train with the top performers and teachers working in New York and beyond. When a student is accepted to Mosaic, they do not pay a nickel for the training the receive.
Land Acknowledgement
One practice and encouragement that was so amazing during the Mosaic program was to consistently acknowledge the people who have occupied and toiled the land we get to perform art on ages ago. We have looked up the specific tribe that inhabited the land where we appear tonight, and gratefully acknowledge the Munsee Lenape people.
Land acknowledgment is only one small part of supporting Indigenous communities. We hope our land acknowledgment statement will inspire others to stand with us in solidarity with Native nations.
Special Thanks
Thank you to every single person involved in making tonight happen. Special thanks to (in no particular order): Erica Koenig, Mido Francois, Sheri Feigen, Lisa Lalonde, Ashley Lalonde, Jennifer Sipkin, James Donegan, Lauren McGrail, Grace Smyth, Yvette Kojic, Sarah Glugath, Tabitha Matthews, KO, Ripley Grier Studios, Sony Hall, Julianna "JuJu" Jaworski, Margaret Lee, Eugene M. Lang Foundation, Bank of America, William Dolan, Monica Simoes, McKenna Christine Poe, Dustin Cross, Anya Wallach, Sierra Boggess, Anthony Wayne, Andrew Barth Feldman, Presley Ryan, Erika Henningsen, Amelia Milo, Luke Williams and Casey Leigh Thompson.
The cookies at your seats were created by I Smell Icing in NYC – Ismellicing.com
---
This Summer at Broadway Workshop